Fixed-Fee Restaurant Accounting Services

Bookkeeping and Tax Services for Restaurants

Fixed-fee restaurant accounting services are the ideal option for restaurant owners in need of an effective, affordable accounting solution.  Our team of seasoned accounting professionals employ extensive foodservice industry experience to offer both restaurant bookkeeping and tax consulting services.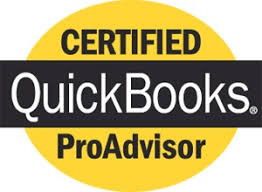 Following are just a few of the services included in our restaurant bookkeeping services:
Accounting system setup
Existing accounting system clean-up
Accounts receivable management (invoicing, posting and deposits)
Accounts payable management (expense journal entry and payment)
Bank/loan/credit card and merchant account reconciliations
Budgeting and cash flow reporting
When you engage Capital Accounting for your restaurant accounting services, we'll review where your business is currently, discuss where you want to be, and create a strategy that fits your financial and business goals.
In addition to our restaurant bookkeeping services, we also offer the following tax services for restaurants:
Sales, use and license tax filings
Year-End 1099 and 1096 filings
Corporate tax filings
Principle partner personal tax filings
Capital Accounting's fixed-fee restaurant accounting services give you the freedom and confidence to focus on other areas of your business while we organize your transactions, reconcile your monthly books, process payroll, file your taxes and create custom reporting.  Call us today at 301-685-3560 to schedule your free consultation.
Why Choose Capital Accounting?
FINANCIAL MANAGEMENT
Smart restaurant owners recognize that growth plateaus require outside expertise. Our team of experienced bookkeepers is ready to help you scale forward doing what you do best!
CONSULTING SERVICES
Is your restaurant at a point where you need additional consulting expertise to determine your next move? Maybe you need advice on how to strategically re-invest in your business and where to get the necessary capital. Our fixed-Fee bookkeepers are just a call away!
CERTIFIED STAFF
Our certified payroll specialists and bookkeepers are dedicated to the success of your business. We provide customized services tailored to your needs with up-to-date books and real-time access to your financial information.
HAPPY CLIENTS
Our restaurant clients are the bread and butter of our company. We work diligently to ensure every client gets the most out of their time spent with our staff.
Request A Quote
"Great things in business are never done by one person. They're done by a team of people."
Steve Jobs
At Capital Accounting, our mission is to be part of your team and help you achieve great things!